---
---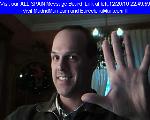 MadridMan is now

MadridMan'sMadrid '99:
Part 2
MadridMan has video of THIS 1999 trip. Click HERE for details.
---
Updated while in Madrid March 20 - April 18, 1999.
[4/5] What a HOT day!! It was a purely sunny day and in the high 70ºF or low 80ºF. I slept VERY late until about 10:30am (and that was AFTER my 2-hour siesta yesterday!) and then Rosa drove me to Alcampo, a HUGE multi-stock store with foods, clothes, anything (similar to, but even bigger than the Meijer stores in the US). I bought a pair of shorts for my trip to Málaga on Wednesday and we also picked up some miel y manzanilla infusiones (a kind of honey flavored tea). This Alcampo is located outside of the city, near Mostoles, and this shopping area has everything from McDonald´s to multi-screen cinemas, specialty stores, etc. and they sadly follow the US for our shopping malls outside of the cities, usually the beginning of the end to downtown shopping, but I hope this isn´t the case for Madrid or Spain. We then went to the now bustling city of Mosteles; a onetime small town where few people lived. Now, the two cities, Madrid and Mosteles, have grown almost together. We went there only to visit the old town square where stands a statue of Rosa´s great great great (etcetera) granfather who declared war on Napolean many years ago. It wasn´t until just recently that France and Mostoles signed a treuce agreement. Of course, I took Rosa´s photo against the square centerpiece. We got caught in the end-of-the-holiday traffic returning to Madrid, but found our way home in time for lunch and to visit with Rosa´s visiting sister, brother-in-law, and their baby son. Next, the siesta, and after 2-hours, woke to meet some close friend´s of Rosa´s in the adjoining neighborhood for a couple drinks on the terraza of a bar/eatery. I know, I know. This isn´t what you like to hear from a hearty traveler, but tomorrow should be more interesting. I meet the folks from CBS (The Wild Wild Web) at La Casa de Internet cybercafé, just north of the Gran Vía for my television interview and then I´ll take them on a short tour of the city. They say they´ll attend the MadridMan gathering at El Brillante too so that should be fun. I´ll tell you all about it later tomorrow night!

[4/6] What a full (and warm) day!! I met the two producers of the, Catherine & Rich, of the (US) CBS television program "The Wild Wild Web" this morning at Casa de Internet (Calle de Luchana, 20). The 1-hour cybercafé interview went very well and then I took them on a short tour down to Puerta del Sol and then to Plaza Mayor where we sat at the terraza/terrace of "2 Cervecería Plaza Mayor 2" on the southwest corner and had coffee, coca-cola, and all had bocadillos de tortilla española. We enjoyed the sunny/warm day partially under one of the large umbrellas and talked about my website some more, vacationing in Madrid, and then they interviewed me while at the table. Afterwards, we walked around the area of the opera and then back to Plaza Mayor where we said our goodbyes. After returning home, having a siesta and taking a shower, I prepared myself for an evening of fun at El Brillante (next to the Reina Sofía Museum) for the MadridMan party. We had a wonderful time and enjoyed some good conversation. I thank all of you who came, including Mary & Bill from Missouri, Jennifer and Kathlene from Dallas, Carmen (a Spanish teacher) from Washington D.C., Sheri from California, Rich & Catherine from CBS´s The Wild Wild Web and madrileños José Maria, Rosa (of course!), and Florencio of Hostal Lopez fame (I´ll post photos of all mentioned upon returning to the US). We all had a great time sharing experiences, ideas, opinions, and impressions of Madrid, Spain, and life. Plus, we had some great bocadillos de calamares and many cañas (small glasses) of Aguila beer. It was the perfect end to a perfect day. Tomorrow, I get up early to leave for Málaga for two nights. Should be fun!! I won´t have time in the morning to write again so I´ll have to fill you in when I return on Friday. Until then!!

[4/9] Just returned from Málaga and I have a bit of a suntan. I really enjoyed visiting my VERY hospitable hosts, photographer Michelle Chaplow and her husband Chris who operates Andalucia.com I was happy to return to Madrid because it is MY favorite city on the planet. Michelle picked me up at the bus station and took me for a car tour of Málaga and then to the top of the mountain of Gibralfaro to visit the Castillo de Gibralfaro, an old moorish castles which now has a parador (Parador de Málaga-Gibralfaro) to the side. We had sandwiches and coffee with a perfect view down over Málaga and directly into its bullring. Michelle and Chris live in the small fishing town of Estepona, just west of Marbella. They have a wonderfully big and new 3-story house right on the marina/beach and my large bedroom had a huge balcony and beach/marina/Rock-of-Gibraltar view. Thursday morning, I spent about 2 hours walking alone around Estepona, along the beautiful beach, and through the old sections of the town. After lunch, Michelle took me on a photo shooting adventure to the small mountain town of Istan and we climbed some large rocks to get the best vantage points for photos. I REALLY enjoyed talking with Chris throughout my stay about websites (he designs them professionally too), how to improve my own website and other such internet-related topics. Imagine the three of us net-heads sitting around the dinner table for hours talking internet-shop. I was in heaven. Now, I´m back in Madrid, but won´t be uploading a new journal entry until Sunday night. Rosa and I will be visiting nearby towns of Alcalá de Henares, probabaly Chinchon, and hopefully Toledo. I´m happy to be back in Madrid. One can only take so much sun, surf, sand, ocean, and palm trees....well, maybe not... But I STILL prefer MADRID!!!! Until Sunday!!

[4/10 & 4/11] I´m baaaaack!!! Had a fantastic weekend and the weather couldn´t have been better. Friday night Rosa and I went to nearby Chinchon and really enjoyed walking around the totally balconied and multi-sided Plaza Mayor where they used to hold bullfights. We arrived just at sunset, the lights coming over the rooftops and illuminating the far inner walls was really pretty. We walked around the town, up and down steep and narrow streets, looked at the Chinchon castle and parador from afar, and then had dinner on the second level balcony of "Mesón de la Virreina" with a great at-dusk view of the lighted plaza and church on the hill above. This plaza is totally surrounded now by restaurants with balconies. Unfortunately, we picked the one which was OUT OF cochinillo (2,500 ptas - roasted suckling pig). This is what I was REALLY ready to have for the first time this trip, but instead I had a bull steak and it was fine. Saturday, we went to Alcalá de Henares, about 25 minutes from Madrid, and visited Rosa´s cousin and her husband. We had a great lunch and conservation and then walked around the old town...which is actually older than Madrid! We walked along the Calle Real which is now pedestrian only and full of restaurants, bars, boutiques, and other stores. We made our way to the university and it´s beautiful façade and then visited the house of Cervantes, the great Spanish writer who penned Don Quijote. We also visited the church where he was baptised and the Plaza Mayor that holds his statue. While in the plaza there was a dance-group dancing and singing typical Galician songs. After returning to Madrid at about 10pm, Rosa and I went to a tiny little bar in the neighborhood which had a terraza on the sidewalk outside. We drank Mahou beer, ate bocadillos de calamares (fried squid sandwiches), and patatas bravas (boiled potatoes in a spicy red sauce). It was a great night under the stars and we hated to leave the busy night-spot. This morning we woke late and went to a local churreria for porras (like churros, but smaller; long, olive oil fried dough) which we dipped into our glasses of café con leche (hindsight told me we should have had the more typical hot chocolate, but was too late). Today was spent just being lazy and enjoying my last full weekend in Madrid. Tomorrow begins a busy week for me. I will be visiting all the places I´ve missed so far, getting more video, and enjoying Madrid to the fullest. Now, it´s time for dinner (10pm) so you´ll here from me again tomorrow night!

[4/12] Another incredibly beautiful and sunny day in Madrid; cool in the morning and warmed up nicely later in the day...no coat/sweater was needed. I woke early and had café con leche and had pan tostado con aceite (toasted bread with olive oil) with Rosa before she left for work and then took the number 36 bus to Atocha at 9:30am. There, I walked past the famous El Brillante bar/eatery where I had the MadridMan party and snapped a couple photos. Crossing the street, I walked through the southern end of Retiro Park and happilly the trees now have leaves. How wonderful it was walking under the canopy with the sun streaming through, hearing wood-peckers and doves in the trees above and the sweet smelling flowers and blossoming bushes all around. I made my way to Palacio de Cristal and was happy to see the renovations were finished so I snapped many photos and took some video. On to the estanque (lake), I was sad to see the monument of Alfonso XII under renovations. What a shame, but at least it shows Madrid is making great efforts to restore these beautifull beautiful monuments and buildings. After getting video of the park, my last battery died and I spent much of the day looking for a converter, but without luck. I´ll look more tomorrow. So, carrying the heavy camcorder bag, I visited the Palacio de Comunicaciones (Madrid´s main post office on the Plaza de Cibeles) and admired the stained-glass skylights above. Then, I walked up Calle de Alcalá near Puerta del Sol where I stopped into one of the Museo de Jamon bar/eateries and had a racion de (serving of) tortilla patata, a caña of Mahou beer, and a complimentary tapa of chorizo sausage. I was hungry and happy to be standing there at the bar eating with MANY other people taking a late-morning snack. I visited the Madrid Tourist Office in Plaza Mayor and got more maps of the city, did some window shopping around the plaza, and then walked to Palacio Real/Plaza de Oriente and on to Plaza de España where I took way-too-many photos of Cervantes and Don Quijote from all different angles (I think these photos will turn out VERY well). I made my way along the Gran Vía and began looking for a place to eat since it was already about 2pm. Winding my way back and forth from east to west between the Gran Vía and Puerta del Sol, I decided upon what seemed to be a popular spot with the business class called Cafetería Hnos (Hermanos) Santiago on Calle de Aduana, 27, just one intersection north of Puerta del Sol and east of Calle de la Montera. At the bar with a beer I waited 20 minutes for an available table in the back dining room. It was worth it though. I had the Menú del Día (950 ptas) of macarroni de Italiana for the first course, Escalope de Pollo (filet of chicken, breaded and fried in olive oil) with fried potatoes for the second course, and for dessert I had vanilla/chocolate ice cream. All this with a bottle of house wine and bread. I was SO full and was happy to return home shortly thereafter for a 1.5 hour siesta. At 8pm, I went to Moncloa to meet Rosa after her English classes and we had a nice walk around the area at sunset with El Faro de Moncloa in the foreground. And that´s it! Tomorrow I have to search for an electical converter. Apparently, these not so common here as in the US so I have to really focus and not be too lazy. Until tomorrow night!

[4/13] Guess what!! My Sunday Delta flight was cancelled so I´M STAYING!!! Heheheee... I WISH!! ...but seriously, folks, my flight WAS cancelled for upgrades to the business class seats (like THEY need MORE luxuries!!) so I was put on a SpanAir flight which leaves 2 hours earlier and will arrive back home earlier by about the same amount. I´m happy to experience a Spanish airliner for the first time so it´s fine with me. Although, this means 2 LESS hours in Spain. For this I am sad. Today, slept late and went with the 70-something year old family mother to la fruteria (the fruit store) and she bought A LOT of fruits and vegetable and I went along to carry them up the five flights of stares. After helping to pack things away, I took the metro to Moncloa to buy Madrid maps at Mapas Perseo (very close to the Moncloa metro stop -- Isaac Peral) and I found all I needed. They have the MOST complete Spain map section that I´ve ever seen in Madrid. Next, I walked about a block to the cybercafé/computer games parlor of Warehouse (500 ptas/hour -- cheap!) where I spent two full hours answering email and still have an inbox with about 40 messages. When I get home..... After this, I took the yellow line metro to Puerta del Sol and walked on to Plaza Mayor to stop into the tourist office again for more city maps. BUT alas, it was the same clerk as yesterday so I didn´t feel comfortable asking for another map the next day. Grabbed the number 31 bus from Plaza Mayor to Paseo de Extremadura and walked home to have an INCREDIBLE lunch made by the family mother. OH! I was in heaven. FRIED FRIED FRIED!!! Get this, a plate covered in olive oil fried potatoes, on top of that was 5 slices of fried ham, and on top of THAT was a single fried egg and all with bread (of course!) and a bottle of Mahou beer. Whoa! What a lunch! Thank god olive oil is better for the body than vegetable oil (even if it IS more fattening). So, after a nice lonnnnnng afternoon siesta, it´s now about 9:30pm and Rosa and I are going for a walk and to have dinner somewhere. Come back tomorrow night for more exciting stories from Madrid!!!

[4/14] Got up super early and went with Rosa, before she left for work, to a local bar/churreria for some churros and café con leche. Mmmmmm... they were good. I returned home, showered, made some calls, and then went out again into the neighborhood to a ferretería (hardware store) and found an adaptor for my camcorder battery charger. What luck! So, I started the batteries charging while I went to Caja Madrid bank to change the last of my money and also did some shoe shopping. Returned home and then at around noon took the freshly charged batteries to Plaza de Cuzco at the far north end of Madrid, along Paseo de Castellana (which is the northern extension of Paseo de Recoletos) where I met Sandra, another internet friend, for the first time. WOW! I was impressed by this very attractive (and married) mother of 3, Portuguese/Brazilian woman. She drove me around the north end of the city and showed me parts I´d never seen before. We returned to just north of Plaza de Cibeles where we parked, walked west, and found a little bar/restaurant where we sat and talked about our lives and how we found our ways to Madrid (she now lives here). After an hour of conversation, we said our goodbyes and went our own ways. I walked up Calle de Alcalá to Puerta del Sol, got more video, and then continued on to the Gran Vía and on down to Plaza de España. Here, after taking MORE photos and video, I relaxed on a bench in the shade, but surrounded by many who just came to take in some sun around Cervantes, Don Quijote, and Sancho Panza and took MORE(!) photos and video. After a rest and getting my photo taken by a passing tourist in front of the monument, I got the yellow metro line to Moncloa where I returned to the same Warehouse cybercafé for more email answering and website checking stuff. At around 6pm, I took the short walk to El Faro de Moncloa (200 ptas), the large space needle-like observation tower. From the top, I got some FANTASTIC(!) video of the city from a different prospective. After taking it all in, I took the elevator down at 7pm, 15 minutes before closing, and went back to the Moncloa metro and came home to an empty house. Hmph! I haven´t eaten ANYTHING since the churros at 8am and now I´m munching on green olives (with pitt) and drinking a bottle of Mahou beer. Ok! Time to relax and rest these aching feet...... Until Tomorrow!!

[4/15] The day began rainy, windy, and VERY cold. Now, 7:30pm, it´s very sunny and still cool. It was simple day today as I had little hope of getting more video/photos so I slept very late this morning and then visited the family of Hostal Lopez (on Calle de las Huertas near the Prado Museum) and they were SO nice to me. Upon request, they gave me a tour of the available 16 rooms and I was VERY impressed with the recent renovations to nearly ALL the bathrooms and addition of air conditioning to each. We talked about life in Spain, the economical situation, their hopes and dreams, all the while eating fresh gambas (in-the-shell shrimp), pastries, and drinking wine. And what a surprise; at the end of the visit they gave me a bag full of gifts. They were really treating me like a king which I didn´t deserve. As many people have told me, the family/proprietors of Hostal Lopez are VERY kind and the rooms REALLY are spotless. Now, tonight, in about 30 minutes, I leave to meet Florencio Lopez, son of the family owned Hostal Lopez, at Cervecería Alemana on Plaza de Santa Ana (very close to the hostel as well). Florencio, a friend of his, and I will check out Madrid´s nightlife, my first time with "the guys". I hope I don´t get into any trouble. Heheheee.. You´ll read stories about this tomorrow. After today, I only have 2 full days left in Madrid. How sad. Catch you/me tomorrow!

[4/16] Woke up early this morning, after only 5.5 hours of sleep, and went with Rosa to the same local bar for churros (actually, they were porras) and café con leche for breakfast before she left for work. I went back to bed for another 30 minutes and the sky had cleared so I wanted to take advantage of the better, although still cool weather while I could since the forecast was cloudy and rainy for the afternoon. And sure enough it came. So, with freshly charged batteries, I took the #36 bus from Paseo de Extremadura to Atocha and walked through Retiro Park to the Palacio de Cristal (Palace of Glass) where I spent about 30 minutes shooting my opening welcome "scene" for the new MadridMan´s Madrid Video. After, I passed by the Retiro lake to Puerta de Alcalá for more video, walked around the area of Calle Serrano, walked up Calle de Alcalá for more video of Cibeles, the Metropolis building (where Calle de Alcalá and Gran Vía splits), on to Puerta del Sol and then stopped into Museo de Jamon for one last caña de Mahou beer. Finally, I took a little more video of Plaza Mayor and exited the plaza through the arch on Calle de las Cuchilleros just as I entered almost one month ago. I was a little sad to say goodbye to this beautiful old plaza for the last time this trip. Grabbed the #31 bus to Paseo de Extremadura, had another wonderful lunch at home made by Rosa´s mother, then took a 2 hour siesta until Rosa returned home at about 5:30. We didn´t do much until about 10pm when I invited Rosa, her mother, and her aunt to an Italian restaurant called Borsalino near the bottom of the Paseo where we had a nice dinner until about 11:30.
Okay, about last night....I met Florencio Lopez at Cervecería Alemana on Plaza de Santa Ana at around 9pm (I was fashionably late) and we immediately left, walking down Huertas, past his family´s Hostal Lopez, and stepped into the Palace Hotel just to walk through the posh tea/coffee room. The stained glass dome above and fine furniture around told me I was seeing a totally different side of Madrid from which I was accustomed. We continued on, a few streets over for a beer and some tapas, all the while talking about life in Madrid. Then, we took the subway to La Latina, a neighborhood near the church of San Isidro and up the hill from the other church of San Francisco El Grande, both illuminated at night, where we met Florencio´s friends Enrique (a PhD student in chemistry) and Jesus (a computer programmer). We went in the bar for another drink and dodged the incoming and outgoing waitresses with drinks while I struggled to understand their spanish over the bar noise, but I did okay I think. Then, we jumped into their cars and we went north, along the Gran Vía to the area of Alonso Martinez where we had another drink in an Irish pub. Finally, we drove about 10 blocks into the to look for somewhere to eat at 12:30am and settled on a little bar/eatery where we had fried calamares, patatas bravas, and some kind of fried fish, all delicious. We closed the place at around 1:15am and said our goodbyes to Jesus while Florencio and I rode in Enrique´s car to see a darker side of Madrid that few know about and fewer have experienced; he drove us through Casa de Campo (park) at about 1:30am, VERY cold outside and dark of course. Mind you, this was a late Thursday night and we joined the "caravan" of cars driving very slowly through the deep park streets. Why was there a caravan of cars, you ask? Let´s just say, I don´t recommend to anyone with a pure heart or mind to make a voyage (for some, it may be a rite of passage) through this Madrid park at night. Enrique, our driver, told us it´s not at all uncommon to see traffic jams in this area at 2 or 3am or see accidents because a driver was distracted by that which was along the roadside and wasn´t able to keep his eyes on the road ahead. 'Nuff Said! They dropped me at home at about 2am, I said my final goodbye to my good friend Florencio, and went STRAIGHT to bed. Tomorrow is sadly my last full day in Madrid. See you/me tomorrow!

[4/17] Got up somewhat early this morning after very little sleep. Rosa drove me to Barajas Airport where I got my new tickets on SpanAir (my Delta flight was cancelled), leaving Madrid at 12:20pm for Washington Dulles airport where I have a 4-hour layover. Chances are, I´ll watch my videotape while waiting for the connecting USAir flight into Columbus, Ohio at about 8:20pm Sunday night. After making these arrangements, Rosa had to go to her English class in the Lavapies area so after going there I grabbed the yellow line metro to Puerta del Sol and went on a SHOPPING RAMPAGE with my way-too-many-leftover pesetas. I went to El Corte Inglés and bought cans of aceitunas con anchoas (green olives stuffed with anchovies....not fishy tasting at all!), more coffee, 2 boxes of bonbones (one for Rosa and mother and one for Rosa´s sister and cuñado), some things for my parents, and then, finally, bought Spanish cigars as well as others from an origin which will remain nameless to protect the should-be innocent. It was after noon so I went BACK to the Museo de Jamon just east of Puerta del Sol for a café con leche and un racion de tortilla espñola before taking the yellow metro line back to where Rosa was having her english class. Soon after arriving, I met up with her and we went to her sister´s and cuñado´s (brother-in-law) house for lunch at about 3pm. The 6 of us, including Rosa´s mother and Rosa´s sister´s baby son, had a wonderful 4-hour lunch of cochinillo (roasted suckling pig) as well as potatoes, salad, and Rioja wine (they also gave me a bottle to take back!!), finishing off the meal with some exotic ice cream and the Spanish cigars (neither the family mother nor baby smoked....since the two of them were taking a siesta together). I said my final goodbyes to the sister & cuñado and returned home to pack my suitcases (one of which is stuffed with cans of olives, boxes of Spanish teas, and coffee bricks), spend some quality time with the family here, and plan for our next reunion. Later, Rosa and I had some ham, olives, and bread for dinner while watching movies until now, 2:00am, and I´ll be waking up in about 6.5 hours to leave the house at around 10:30am. Since arriving home, I/we have been especially sad, knowing this was my last day here with them. But alas, another return trip to Madrid will come around before I know it.....I hope, but doubt I´ll be able to manage another 4-week vacation. How fortunate I was this year. I may or may not have time to write one last journal entry in the morning so you may have to wait until I get back to Ohio Sunday night for news on the return flight on SpanAir.


Goodbye Madrid! Until next time. I´ll miss you...intensely.



[4/19 In Ohio, USA] Now, two days since my last journal entry, 21 hours since my flight arrived (8:30pm Sunday night), and after working a full day today, I sit before you and my computer, sleep deprived, out of sorts, living room floor covered with luggage, no food in the fridge, and 300 emails in my In-Box. I'm having reverse culture shock for sure! But alas, I cling to Madrid & Spain as if it were a part of me. Here at my desk I have a glass of red wine and a torn-off end of a fresh loaf of french bread (since you can't find "Spanish Bread" anywhere in the states....at least not by name) to help ease me back into US mentalities, customs, courtesies, and hard-working & goal oriented lifestyles. Ugh! To what have I come back when it seems I had so much more in Madrid. Please, don't misunderstand. I love my country and am proud to be a United States'en (avoiding the 'American' term here as it actually applies to ALL of the Americas). But the truth is, the way and pace of life in Spain suits me more (not to mention the FOOD!). What is a guy to do? Move to Spain where unemployment and inflation is already sky-high? Okay, enough hopeless babbling. Heeheheee..
I was quite emotional saying goodbye to the VERY sweet, old family mother before Rosa drove me to Barajas Airport yesterday morning and after eating my last churros for breakfast. My God! It's NEVER easy leaving them when I return home to Ohio. I've never met nicer, more hospitable people in my life. The Spanair flight was delayed one hour, but that didn't concern me in the least since I still had a 3.5 hour layover in Washington Dulles Airport. I was fortunate to have an aisle seat, immediately behind the divider from first class as I had more leg room and was right in front of the TV monitor. Plus, there was no one in the middle seat so this served as a handy storage space. Watched the movies "You've Got Mail" and "Rounders" (seen them both already) and had 2 (Spanish) Cruzcampo beers, one small bottle of Rioja wine, and countless cups of Spanish coffee along with the decent meals throughout the 8-hour flight. While waiting in Washington D.C., I watched my newly taken and soon-to-be-edited MadridMan´s Madrid Video (available VERY SOON!) and was forced to put some Burger King "food" in my empty stomach. Yech! What a food shocker THAT was. Arrived in Columbus, Ohio on USAir at 8:30pm Sunday (last) night and came home happy to find several Madrid & Sevilla Video orders, gave the car a little test-drive, went to bed WAY too late (midnight) and was forced to get up early this morning to go to work.
So here I am. In Ohio. Sitting at my computer once again. My GOD(!) I miss living/being in Madrid. Well, I'll have to settle for Spanish coffee, music, aceitunas (olives), and watching my video over and over again. I thank many of you who wrote such nice emails and guestbook entries regarding your enjoyment of my daily journal. I hope it kind of gave you a little vacation, albeit a virtual one, through my eyes and website. Be sure to check back in the coming weeks for info on how/where you can watch the segment about me and MadridMan.com on the CBS program The Wild Wild Web. For those outside of the US, I'll be puting my 1-minute interview segment on my MadridMan's Spanish Radio, TV, Music, & Movies page in late May. Thanks for being part of MadridMan's Madrid 1999.


Very sincerely, MadridMan



---
© Copyright 1999 - 2008 Martin Media, S.L.